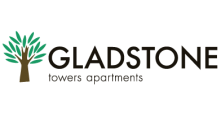 Frequently Asked Questions
What is your pet policy?
​We do allow cats in our apartment communities. Only 2 cats are permitted in each apartment or townhome and a pet agreement and fee will be required for each pet.
Is there a fitness center?
​Gladstone Towers Apartments has an on-site premium fitness center for residents
Are there washing machines on-site?
Gladstone Towers Apartments are fully equipped with in-unit washers and dryers.
How much is the security deposit?
​Contact our leasing office for more information about security deposits, including our monthly Deposit Alternative.

How is rent paid?
​Convenient online payment options are available. We have a free e-check option and accept credit card payments and cash payments via MoneyGram.
How do I apply for an apartment at Gladstone Towers Apartments?
You can apply on our website at your convenience. Please note that we require a $25 application fee for all leasing applicants and a $10 application fee for any non-leasing applicants over 18. These fees will need to be paid before your application can be submitted.