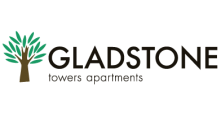 Your Review
Submit a Review

Resident Reviews
|Recommended: YesNice place to live — Great place to live Office Staff Kathy and Barbara are very nice ladies.They will go above and beyond do to help. Neighbors are friendly and the area is beautiful. Finding a parking space can be difficult at times. Otherwise I have not had any issues and I would, and I have recommend Gladstone Towers..
|Recommended: YesOne of the best places to live in the Philadelphia suburbs — I've lived in Philadelphia and or its suburbs for sixteen years in five different rental complexes. Gladstone Towers is by far my favorite. Management is friendly and capable and maintenance is usually very good. I like my apartment--relatively roomy and comfortable and I love the balcony. Only complaint is that the rent is getting a little too high for my fixed income now that I have retired..
|Recommended: YesGreat experience — I have lived here for 4 years, and it has been a wonderful experience. The staff is friendly and very efficient. The apartments are really nice, and a large size. There is more closet space than I know what to do with Neighbors are really kind. There is a parking lot and a train stop to center city directly behind the apartments. Also, there is a nice balcony. It's a lovely place to live.
|Recommended: YesOUTSTANDING VALUE — It was a great place to live It was quiet, despite being right next to the SEPTA Regional Rail line. I loved living there, and only moved out because a job opportunity took me to another city.
|Recommended: YesQuality, quiet, clean apartment complex. — Very quiet and clean. Friendly neighbors. Quality ammenities, Spacious. Great price.
|Recommended: YesVery comfortable lodging. People are helpful and friendly--both managers and residents. — Comfortable. The balcony is especially nice. I have enjoyed watching the sunrise, the moon, hawks, a gang of bats:)
|Recommended: YesKathy and Barbara are a pair of superstars!! — Thoughtful, professional and helpful...that says it all!
|Recommended: YesI like it. — The place is great. I like the amenities, layout, convenience, balcony, access to train
|Recommended: YesI LOVE IT! — This is my first apartment/first time living alone and I've been here for over 2 years and have had a great experience so far. Maintenance is amazing - they always fix a problem in a timely manner. I love the washer and dryer in my unit - very convenient. The only complaints I have are: 1. there is a resident here (I don't know who) who parks his car in the garage below our apartment and always has his music turned up really loud at odd times of the day (early in the morning, etc) - I've complained once before and the noise stopped for a bit, but it started back up again.. 2. the parking lot close by the train station is a bit tight.. Parking lines would be beneficial because cars either squeeze in or leave big gaps when they park their car. There's always people parking there who do not live in Gladstone Towers apartments (people who take the train park there to avoid paying for parking). New windows and sliding door was installed and I don't really like it.. I feel as though it lets air in. Overall, a great apartment and great service.. I would definitely - and do - recommend it to everyone! Thanks for a great experience!
|Recommended: YesGreat place to live. Would be the absolute best place to live if Gladstone offered a Gym and WIFI — Read above
|Recommended: YesClean, great maintenance, convenient location, friendly office — I would tell them that it's wonderful.
|Recommended: YesNice community to live in — nice neighbors. pretty quiet. maintenance fixes things quickly and management office very helpful
|Recommended: YesWe love it here. We have some repairs needed but very nice new home! — Quiet, and comfotable. Very clean! I enjoy living with and next to fellow working professionals who are respectful of the porperty and their neighbors!
|Recommended: YesVery happy here — Nice big balconies, nice quiet neighbors, big parking lot, close to train, large clean apartments with lots of storage